Cette publication est aussi disponible en: Français
Félix-Antoine T. Doyon, criminal lawyer in Montreal and Quebec City
"I strive to offer what a client appreciates most in a lawyer: good judgment."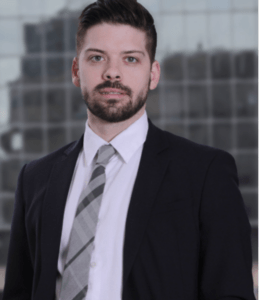 I strive to offer what a client appreciates most in a lawyer: good judgment, based on what the client really wants and on their needs. Then I try to express this judgment through my daily work by remaining true to my clients, the people surrounding a case, and the values I hold dear. I sincerely believe in the presumption of innocence and that the outcome of my case depends directly on my ability to concern myself with the person who retains my services.
When a complex case requires me to take a longer and more arduous route, I don't hesitate to embark upon it. Shortcuts usually just make the lawyers and the other judicial actors feel more comfortable; they don't help the client's case. And cutting corners serves neither the client nor Justice.
For more information about my expertise in national security law, click here.
For my full profile, click here.