Cette publication est aussi disponible en: Français
Drug defense lawyer in Montreal and Quebec City
Drugs and Narcotics Lawyers in Québec
Expert drugs and narcotics lawyers. We can defend your rights and achieve the best possible result.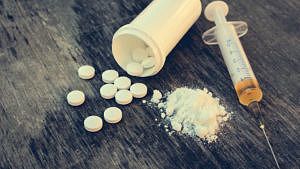 Unfortunately, most people who belong to criminal organizations such as street gangs or the mafia who are facing drug-related charges are facing them because of their motor vehicle. Often, these people are stopped for violating the Highway Safety Code, and during the police officer's usual inspection, he'll perform a complete search of the vehicle and will often find narcotics. A defence attorney should therefore examine whether the search of the vehicle was improper or the motives for stopping the vehicle were legal.
What is the prosecution's directive regarding sentencing in the case of hard drugs?
Most of the time, the prosecution requests a short prison sentence for offences related to the simple possession of hard drugs.
The higher the quantity is, the more likely the Crown is to demand a firm prison sentence.
This type of criminal charge can therefore quickly jeopardize the freedom of people who often don't have a criminal record.
A criminal record for narcotics can have serious consequences on the job or career plans of the accused. American customs officials have zero tolerance when it comes to letting people who have been convicted of this type of offence into the country. It's essential to be represented by a lawyer with expertise in drug-related crime even if the prosecution doesn't request a prison sentence.
What to do if you're arrested for a drug-related crime ?
Keep quiet and don't incriminate yourself in your vehicle regarding traffic of convenience, another term for approaching people nearby regarding the sale of narcotics.
(French video)
Doyon Avocats strives to offer you the best possible result when it comes to drug-related charges.
Practicing law with honour and integrity is one of our most fundamental values. We're a law firm that offers our clients personalized service, and we guarantee the best defence, period. (See our recent successes.)
Some recent successes in relation to our drug-related cases:
A client is acquitted of drug-related charges due to an improper search of his vehicle
A client is acquitted of cannabis possession for the purpose of trafficking
A client charged with simple cannabis possession is acquitted
A client avoids a criminal record despite the presence of several prior convictions
An accounting student avoids a criminal record for drug trafficking
A client receives a conditional discharge for the possession of several methamphetamines
A 16-year-old avoids a criminal record
A client charged with simple possession of methamphetamines, amphetamines, cannabis, and theft of under $5000 receives a conditional discharge in Québec
A client who pleaded guilty to a reduced charge of simple cannabis possession receives an absolute discharge
A client is acquitted of drug-related charges due to an improper search of his vehicle
What mitigating factors can be argued before the court?
Les crimes relativement aux stupéfiants
Drug-related crimes
Absence of a criminal record
Young age of the accused
Guilty plea (a sign of rehabilitation)
Incriminating statement and cooperation with the police
Stopped taking drugs after the arrest
No trivialization or minimization of drugs
Circumstances leading to the commission of the offence (depression, bankruptcy, trouble concentrating, etc.)
Therapy to help them stop taking drugs, if applicable
The accused has sorted out the company they keep
Regrets and awareness of the harmful effects of drugs
Positive lifestyle and low risk of recidivism
Compliance with the conditions of their release
Deterrent effect of the legal process
Provisional detention, if applicable
Family support (generally a family member coming to testify)

What are the applicable penalties for drug-related crime?
No person shall, for the purpose of trafficking, possess a substance included in Schedule I, II, III or IV.
Every person who contravenes subsection (1) or (2)
(a) subject to paragraph (a.1), if the subject matter of the offence is a substance included in Schedule I [Codeine, Morphine, Cocaine, Ketamine, Methamphetamine, etc.] or II [Cannabis Resin (Hash), Cannabis, etc.], is guilty of an indictable offence and liable to imprisonment for life, and
(i) to a minimum punishment of imprisonment for a term of one year if
(A) the person committed the offence for the benefit of, at the direction of or in association with a criminal organization, as defined in subsection 467.1(1) of the Criminal Code,
(B) the person used or threatened to use violence in committing the offence,
(C) the person carried, used or threatened to use a weapon in committing the offence, or
(D) the person was convicted of a designated substance offence, or had served a term of imprisonment for a designated substance offence, within the previous 10 years, or
(ii) to a minimum punishment of imprisonment for a term of two years if
(A) the person committed the offence in or near a school, on or near school grounds or in or near any other public place usually frequented by persons under the age of 18 years,
(B) the person committed the offence in a prison, as defined in section 2 of the Criminal Code, or on its grounds, or
(C) the person used the services of a person under the age of 18 years, or involved such a person, in committing the offence;
(a.1) if the subject matter of the offence is a substance included in Schedule II in an amount that is not more than the amount set out for that substance in Schedule VII [Cannabis Resin – 3 kg and Cannabis – 3 kg], is guilty of an indictable offence and liable to imprisonment for a term of not more than five years less a day;